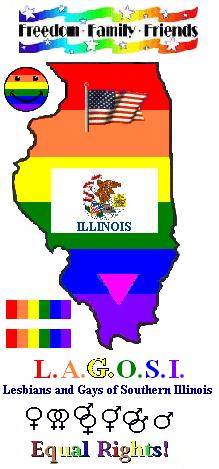 To
L. A. G. O. S. I.
Lesbians and Gays
of
Southern Illinois
Gay, Lesbian, Bisexual & Transgendered
Community of Southern Illinois

L.A.G.O.S.I. Memorial Page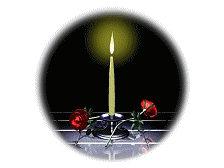 VerdaJo Faye "VJ" Nixon


VerdaJo Faye Nixon, Galesburg Chapel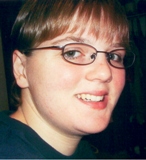 Miss VerdaJo Faye NIXON 21, of Energy, IL, formerly of Galesburg died at 7:38 AM Monday, December 15, 2008 in Vandalia, IL.
She was born May 31, 1987 in Brawley, CA to Robert W. and Nanette M. WALL NIXON, Sr.
Surviving is her life partner Misty PORRITT of Energy, IL, her mother, Nanette NIXON of Galesburg, her father, Robert W. (wife Janene) NIXON, Sr. of Phenix City, AL, a step father, John DUERRE of Galesburg, 2 grandmothers, Ruth WALL of Galesburg and Colleen SELLS of Granbury, TX, 4 brothers, Robert (wife Patti) NIXON, Thomas McNEIL and John W. DUERRE, all of Galesburg and John (wife Tiffany) LAWRENCE of Lindale, TX, 4 sisters, Crystal (husband Adam) SAVANNA of Chillicothe, IL, Jessica SELLS of Granbury, TX, Jennifer (husband Josh) PALMER of Henderson, TX and Tammy DUERRE of Galesburg, 5 nephews, 6 nieces and aunts, uncles and cousins.
She was preceded in death by 2 grandfathers and a grandmother. VerdaJo worked in customer service in several retail stores and restaurants. She graduated from Lindale High School, Lindale, TX in 2005. She served in the US Army for 2 years. She was of the Nazarene faith. She enjoyed football and soccer and loved life.
Funeral service will be 11:00 AM Saturday December 20, 2008 at Hinchliff-Pearson-West Galesburg Chapel with the Rev. Darrell Garrett officiating. American flag presentation will be by the Ralph M. Noble American Legion Post # 285. Visitation will be 9:00-11:00 AM Saturday at the chapel. Cremation will be accorded following the service. Memorials can be made to the family. Online condolences may be made at www.h-p-w.com.





WJBD Radio, Salem, Marion County, Illinois
Tuesday, 16 December 2008

Details Released on Fatal Marion County Accident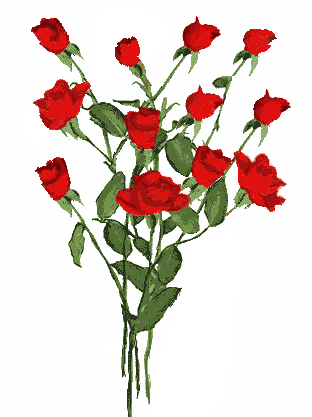 A 21-year-old Energy woman was killed in a head on crash on U.S. 51 a mile north of Vernon in extreme northern Marion County early Monday morning. Fayette County Coroner Bruce Bowen says Verda NIXON was a passenger in a car driven by 24-year-old Misty PORRITT of Energy. State Police report Porritt was northbound when she lost control on an icy section of road and slid into the southbound lane and struck a car driven by 60-year-old Mark DENNISON of Mulberry Grove.
NIXON was pronounced dead at the Fayette County Hospital in Vandalia at 7:38 Monday morning, three hours after the accident occurred. Both drivers were also taken to the Fayette County Hospital for treatment.
Another accident occurred on U.S. 51 just north of the scene of the fatal wreck later Monday morning. A car slid off the road. The driver, who has not been identified, refused hospital treatment. No other serious injuries were reported in the Mariion County area on the ice slick roads Monday morning. Many schools closed due to the icing and extremely cold temperatures.





The Register-Mail, Galesburg, Illinois Tuesday, 16 December 2008



VerdaJo Fay NIXON GALESBURG - VerdaJo Fay NIXON, 21, of Energy, formerly of Galesburg, died at 7:38 a.m. Monday, Dec. 15, 2008 in Fayette County near Vandalia. Hinchliff-Pearson-West Galesburg Chapel is in charge of arrangements.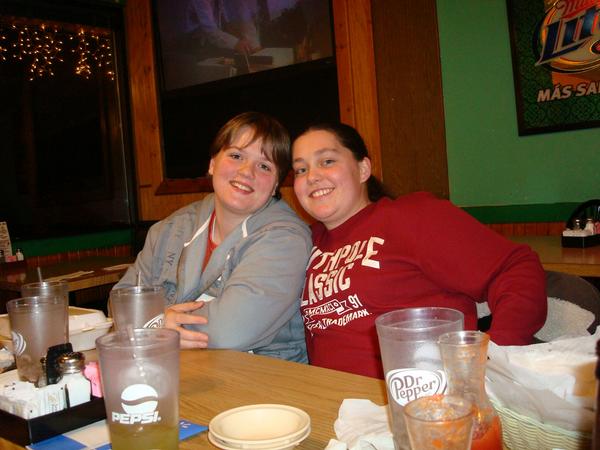 VJ and Misty taken December 2008, just a couple weeks before accident.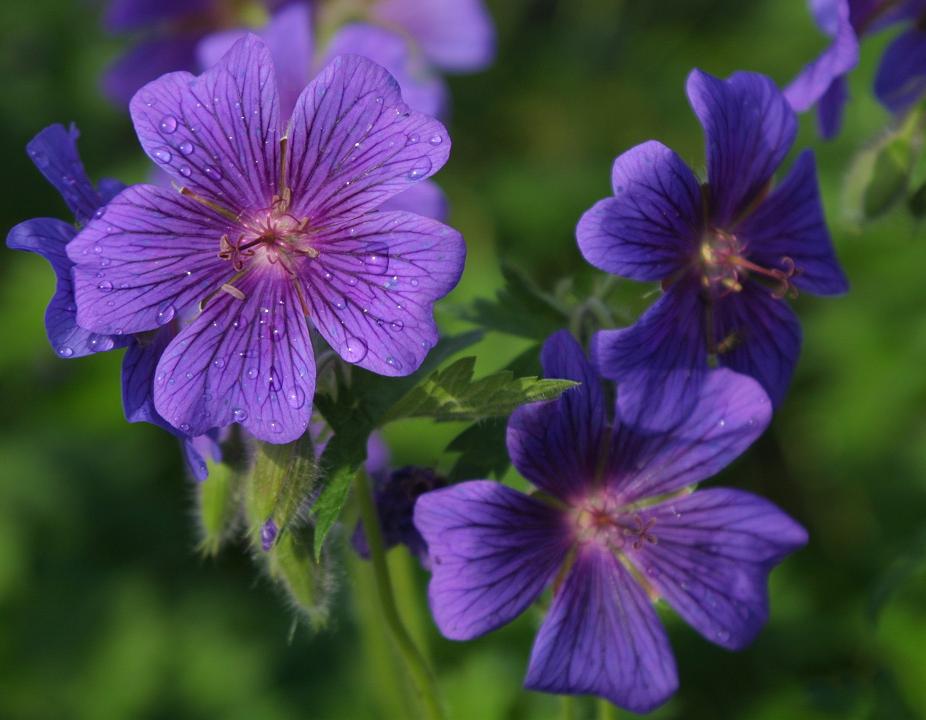 L.A.G.O.S.I. Home Page

Contact L.A.G.O.S.I. At:


©2002-2015 L.A.G.O.S.I.