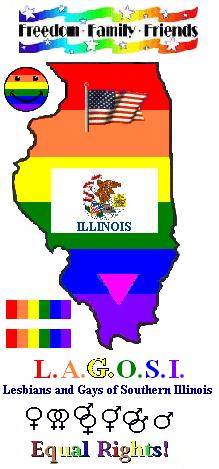 To
L. A. G. O. S. I.
Lesbians and Gays
of
Southern Illinois
Gay, Lesbian, Bisexual & Transgendered
Community of Southern Illinois

L.A.G.O.S.I.

Movie Night
Halloween Party



We try to have one movie night every month. We try to watch a glbt themed movie, and for those who want, we watch a second movie, which may or may not be glbt.


DATE:
TIME: 6:00 p.m.




Location:
321 South Franklin
Salem, Illinois


L.A.G.O.S.I. Home Page

For information, just email Stephen, the host at email below.




Copyrightę2002-2020 Stephen